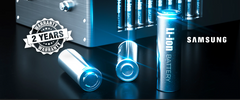 Introduction
In the fast-evolving landscape of eBikes, quality and innovation are paramount. As an eBike manufacturer, you understand the importance of delivering exceptional products that not only meet but exceed the expectations of riders. At Greenlance, we share your commitment to excellence and are excited to introduce you to the benefits of partnering with us as your trusted eBike battery supplier.
Our Vision: Elevating eBiking
At Greenlance, we believe that a great eBike experience begins with a reliable and high-performance battery. As a pioneering provider of eBike battery solutions, we are dedicated to empowering eBike manufacturers like you to deliver top-quality products that redefine urban mobility. Our batteries are more than just power sources; they are enablers of thrilling rides, efficient commutes, and sustainable transportation.
Why Choose Greenlance?

Exceptional Quality for Lasting Performance: Our eBike batteries are engineered using the latest technology and premium components. This ensures not only optimal performance but also extended battery life, giving riders the confidence to explore more and worry less about charging.

Tailored Solutions for Seamless Integration: We understand that every eBike model is unique. That's why our team excels in crafting customized battery solutions that seamlessly integrate with your designs. The result? A harmonious marriage of aesthetics and functionality.

Industry Expertise at Your Fingertips: With years of experience in the eBike industry, we have honed our insights into market trends and rider preferences. Partnering with us means gaining access to invaluable expertise that can contribute to the success of your products.

Collaboration and Support: We view our relationship with eBike manufacturers as a true partnership. Our goal is to see your brand thrive. This is why we offer not just batteries but unwavering support throughout our collaboration, ensuring you're equipped to deliver outstanding eBikes to your customers.

Embracing Sustainability: Just as eBikes are champions of sustainable transportation, our battery solutions align with eco-friendly practices. By choosing Greenlance, you're contributing to a greener future for urban mobility, we plant a tree for every purchased battery and offer battery recycling. 
he Future of eBiking: Together

In an era where innovation is driving the eBike industry forward, choosing the right partners is crucial. At Greenlance, we're not just suppliers; we're enablers of electrifying journeys. We invite you to explore the possibilities of partnering with us to create eBikes that resonate with riders and drive your brand to new heights.

Get in Touch

Ready to take your eBike offerings to the next level? Contact us at [contact email/phone number] to start a conversation about how Greenlace can become your reliable eBike battery supplier. Let's embark on a journey together, crafting a brighter and more electrifying future for eBiking.
Check out our dedicated page by Clicking Here!