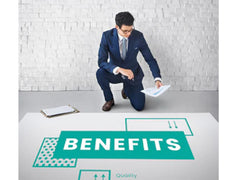 Benefits of Riding an E-Bike
The electric bicycles known as E-Bikes consist of two major parts and a conventional bicycle. Electric motor and a battery are the most important components of a bicycle as the lithium-ion battery power the electric motor and therefore, you experience assistance while peddling.
Long distances & No Sweat:
Living in a rural area and the local shop is 5 km away? This is a common issue where most of the people are persuaded to either walk to the local shop or get into the car. Electrical powered bicycle allows people to cover large distances and carry a lot of baggage with them without spending more money on fuel. It is also less time consumable as you can park your ebike outside the house and lock it or next to the shop (we all know the struggle with parking). The lithium-ion battery can cover up to 100 KM depending on the motor and the battery.
Greenlance electric bike battery 48v 13AH paired with a 250Watts motor can take you onto 80km journeys with a single charge. To explore more benefits of Greenlance battery Click Here
Faster travel in large cities:
Everyone knows the struggle of driving in cities like London. The compatibility of electric bicycles has been growing for a couple of years. The cycle areas have been largely developed allowing riders to go east to west through all zones of London without getting out of the cycle lane. This adds protection to the riders and extra room to ride.
Driving a car in London can be expensive and time-consuming, not to mention the huge congestions between 4-7 PM. Riding the electric bicycle allow riders to keep up with 25.5KM/H or faster speeds on bigger motors if licensed correctly. For more information about the Legalities of Electric bicycles in the UK Click Here.
Cheaper transport option:
Electric bicycles are cheaper option to get across the city giving you freedom without the need to follow the city transportation methods like tubes, buses or trams. A weekly card for TFL transport in London is around £55 per week. A typical electric bicycle costs around £1200-500 and with minimal expenses to keep the bicycle in good shape you can travel around the city with costs near to £0.10 to charge the battery.
Electric bike conversion kits are one of the cheapest and easiest methods to transform your conventional bicycle into an electric one. With an approximate cost of £220 for a battery and £250 for a motor, you can electrify your normal bicycle and start experiencing the benefits of e-bikes.
More about converting your normal bicycle into an electric one please follow up with our latest blogs HERE.
Improving your Fitness Levels:
Electric bikes are not just a way to get around. They provide an excellent workout because they require the rider to pedal in order to move. The powered peddling will make riding the bicycle feel easier, therefore you can significantly improve your fitness level and strengthen your muscles.
The easier peddling will allow you to keep up with faster riders, which can make the rides more enjoyable.